Committed to manufacturing world-class
High-end intelligent CNC equipment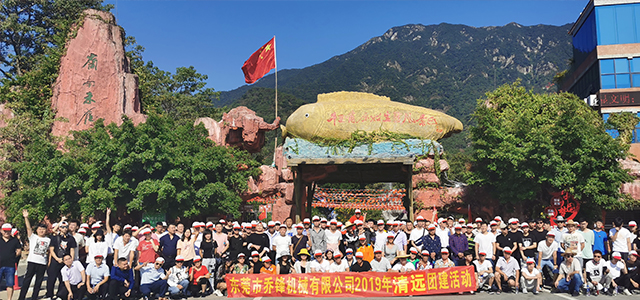 Qiao Feng Machinery will meet you at Qingdao Exhibition on August 2
Time of issue:

2020-10-15 01:09

Views:
Qiao Feng Machinery will meet you at Qingdao Exhibition on August 2
Time of issue:

2020-10-15 01:09

Views:
Welcome to Qingdao International Expo Center
Booth A65 in Hall S2—Qiao Feng Machinery
Qiaofeng Machinery Co., Ltd. is a professional CNC machine tool (CNC machining center) manufacturing enterprise integrating R&D, production, sales and service. Now headquartered in Dongguan, Guangdong for production and sales, the main products are T series high-speed drilling and tapping machining centers, V series high-speed and high-precision three-wire rail machining centers, L series two-wire rail machines, and VH series high-speed, high-precision, heavy-cutting three-wire rail machining Center, VMC series high rigidity hard track machining center, MV series heavy cutting internal gear type gear head machine, LM series gantry machining center machine, JRL series CNC lathe, JML turning and milling compound center, JVH horizontal machining center machine series, GDM high light Machine series, glass machine, ceramic machine, SZ vertical lathe series.
In order to meet customer needs, Qiaofeng Machinery invested and built a factory in Dongguan in 2009. In 2012, it purchased two factories in Nanjing Lishui and Dongguan Changping Chenwubei Industrial Zone. It has 4 subsidiaries under its control and is completely independent of optical machinery. And the finished product assembly factory, the comprehensive monthly output of the whole machine is up to about 600 units, which effectively shortens the delivery time for batch orders. In addition, Taiwanese engineers are stationed in the factory to guide the technical and production work, and a large number of foreign advanced testing equipment are purchased, such as laser interferometers/xunyuan measuring instruments/three-dimensional measuring instruments/motor dynamic balancers, etc. Adopt Japanese-style unitized batch management production mode, introduce European machine tool delivery system material management system, use production joint responsibility system, carry out modular production process, fully control quality production, and strive to be the same as the original Japanese imported machine The same quality.
Our company mainly produces, sells and services for countries and regions such as China and Southeast Asia (except for the United Nations trade restriction regulations). Imported mechanical parts and testing equipment from Taiwan, Europe, America, and Japan, introduced the world's advanced production lines and production processes, equipped with the most advanced testing instruments and equipment in the world, implemented Japanese-style production management models, and established intensive sales and service outlets across the country In line with the idea of ​​quality and service first, we strive to make Qiao Feng a first-class brand in the Chinese machine tool industry and make unremitting efforts!
The company has established intensive sales and service outlets in Dongguan, Huizhou, Shenzhen, Foshan, Nanjing, Chongqing, Shanghai, Wuxi, Kunshan, Suzhou, Changzhou, Changshu, Wuhan, Ningbo, Tianjin, Shandong, Qingdao and other places. Recruiting dealers nationwide
Classic products
Longmen machining center LM-2217
Performance characteristics:
Strong chip cutting ability, good force flow effect, high rigidity, high efficiency, high precision design concept, fully meet the processing needs of precision molds and parts! !
Application areas: mold industry, machine tool industry, automation industry
Main customer groups:
Automobile mould processing industry, the picture below shows the automobile seat mould processed by customers
High-speed and high-rigidity linear rail VH-85
Performance characteristics:
This series is the latest three-axis rail integrated vertical machining center developed by our company. The spindle BT40 can also achieve high speed, high-speed displacement characteristics and super rigidity.
Application areas: automobile and motorcycle accessories industry, communication industry, wind power industry, rail transit industry
Main customer groups:
In the auto parts industry, the picture below shows the automobile oil pan processed by customers
Horizontal machining center JVH-630
Performance characteristics:
With high rigidity, high torque, powerful cutting ability and efficient processing, it is especially suitable for processing cast iron box-type parts such as machine tool industry and printing machinery.
Application areas: machine tool industry, printing industry, automation industry
Main customer groups:
Machine tool industry, the picture below shows the machine tool column processed by the customer
Vertical CNC machine tool SZ450E
Performance characteristics:
High rigidity, rigid configuration, heavy cutting ability and high-efficiency processing, especially suitable for processing automobile chassis parts, valves, pump bodies, motor parts, etc.
Application areas: automobile industry, motor industry, mining machinery industry, aviation industry
The main customer group is the auto parts industry. The picture below shows the electric vehicle wheels processed by customers
All rights reserved © JIR FINE INTELLIGENT EQUIPMENT CO., LTD
粤ICP备06079730号