Committed to manufacturing world-class
High-end intelligent CNC equipment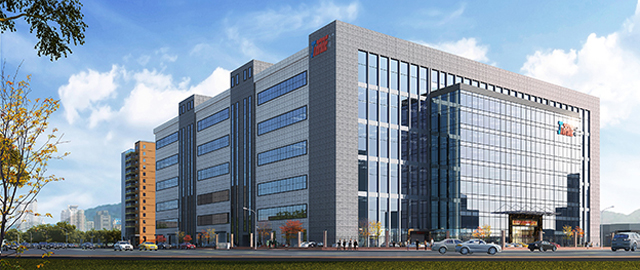 Qiaofeng Intelligent Equipment Co., Ltd. was established in 2009 with a registered capital of RMB 90.57 million. It is a CNC equipment manufacturing enterprise integrating R&D, production, sales and service.
The main products cover 12 series in seven categories, including high-speed drilling and tapping centers, vertical machining centers, gantry machining centers, horizontal machining centers, composite machining centers, engraving machines, and vertical turning centers.
.
The company is headquartered in Changping Town, Dongguan City, with two production bases in Dongguan and Nanjing. The plant covers an area of ​​approximately 114,192 square meters and has 5 subsidiaries under its jurisdiction. All products have independent intellectual property rights, with an annual production capacity of 8,000 units.
The plant area is occupied by senior Taiwanese engineers who are stationed in the factory to guide the technical and production work. The company adopts an advanced unitized production model, has a variety of imported testing equipment, and uses an advanced quality control system to ensure quality excellence, making Qiao Feng a first-class machine tool industry in China The brand makes unremitting efforts!
The company mainly provides sales and services in China. Shenzhen, Foshan, Zhongshan, Huizhou, Ningbo, Shanghai, Nanjing, Suzhou, Yangzhou, Wuxi, Kunshan, Hangzhou, Changshu, Jinan, Qingdao, Tianjin, Hebei, Hubei, Zhengzhou, Chongqing, Dense sales and service outlets have been established in Chengdu and Xi'an. And has gradually established a sales network system in Southeast Asia, South Asia, Northeast Asia, Eastern Europe and other countries and regions (except for the United Nations trade restriction regulations).
Qiaofeng Intelligent adheres to the three concepts of "customer, quality and technology", is committed to manufacturing world-class intelligent CNC equipment, supports the high-quality development of my country's equipment manufacturing industry, and promotes the industrial upgrade of "China's Intelligent Manufacturing·2025".
All rights reserved © JIR FINE INTELLIGENT EQUIPMENT CO., LTD
粤ICP备06079730号