Committed to manufacturing world-class
High-end intelligent CNC equipment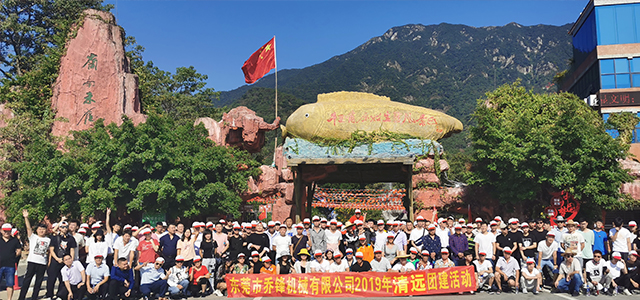 My beautiful assistant resigned
Time of issue:

2018-08-14 19:41

Views:
My beautiful assistant resigned
Time of issue:

2018-08-14 19:41

Views:
young people
Please learn to do the little things at hand first
The company recruited a large number of new people who graduated from undergraduate and graduate students. The average age is 25 years old.
That new assistant is a girl I personally recruited after many interviews. Graduated from a prestigious university, smart and lively personality.
In private, I have to admit that one of the very important reasons I recruited her was not only her excellent performance in the university, but also because she wrote beautiful characters. There are not many girls who can write good words, especially like her. She looks like her with long hair. What a feminine girl, but the sonorous writing in one hand made me feel good about her.
She teaches hand-in-hand, from work flow to dealing with others, she also learns quickly, and she can learn many tasks as soon as she teaches, and she is proficient as soon as she gets started, and she gets along well with colleagues. I started to give her some coordination work slowly, and she tried to deal with the business contacts and communication between various departments and between various branches.
I often make mistakes at first. She was very nervous and came to talk to me.
I told her: "It doesn't matter if you are wrong, you can rest assured to do what you think. If you encounter a problem, come and ask me, I will tell you what to do.
Still wrong, came to me again. This time I talked more deeply. Her confusion is, why do she always let her do these trivial things?
I asked her at the time: "What is meant by non-trivial work?"
She couldn't answer, thought for a long time, and said to me: "I always feel that my ability is not only able to do these, but I can also do some more important things."
The conversation lasted for an hour, and I knew that she didn't listen much to what I said. Later, I said, do the work at hand first, avoid common sense mistakes, and then proceed step by step.
The most terrible thing is not that you are incapable,
Is not capable and not grounded.
All work has value
The key is whether you are careful
Six months later, she came to me and resigned for the first time. I turned off the appointment and talked to her about resignation. Asked about the reason for her resignation, she told me bluntly that she had a four-year undergraduate degree and had excellent homework. She didn't expect to find a job after graduation, but she deals with trivial things every day, without a sense of accomplishment.
I asked her again: "What do you think is the most meaningless work that wastes your time and energy among all your current work?"
She answered me immediately: "Help you post the invoice, then reimburse, then go to the finance to go through the process, and then bring the cash back to you."
I smiled and asked her: "Have you helped me to paste the invoice for reimbursement for half a year? Through this incident, what information have you summarized?"
She stayed for a long time and replied: "Posting an invoice means posting an invoice. As long as there is no financial error, it's fine. What information can I have?"
I said, let me tell you what I did back then: In 1998, I was transferred from the finance to the general manager's office as an assistant to the general manager. One of them is to help the general manager reimburse all his bills, just like you are doing now. Originally, this job is just like what you just said, just post the bills and complete the financial process.
In fact, a bill is a kind of data record, which records expenses related to the general manager and even the operation of the entire company. A bunch of data that seems meaningless, in fact, they involve all aspects of the company's operations and operations.
So I set up a table to record all the data reimbursed by the general manager here in accordance with time, amount, consumption location, contact person, telephone number, etc.
The purpose of my initial creation of this form was very simple. I wanted to have a financial basis, and if my boss asked me about the situation, I would have accurate data to tell him.
Through such a statistics, I gradually discovered some of the rules of superiors in business activities, for example, what kind of business activities, what kind of occasions are often used, and the approximate cost of the budget, the general manager's public relations Conventional and unconventional processing methods and so on.
When my superior finds out that he assigns work to me, I will handle it very appropriately. There is some information that he didn't tell me at all, and I can deal with it promptly and accurately.
He asked me why, and I told him my working methods and sources of information. Gradually, based on this benign accumulation, he explained more and more important tasks. Gradually, a kind of trust and understanding came into being. When I was promoted, he said that I was the best assistant he had ever used.
After all these long talks, I looked at this girl, and she looked at me blankly.
I told her bluntly: "I think your biggest problem is that you didn't use your heart. You didn't sink your heart in the seemingly simple work that can be done without thinking about it. Therefore, after half a year, you feel that you have not made progress. ."
She was silent, but withdrew her resignation report.
After persisting for another 3 months, she still resigned. This time I did not keep her and let her go.
Later, she often chatted with me on MSN. Tell me about her new job. Within a year, she changed three jobs, each time she couldn't hold on for long. Every time she said that the new job was not the job she wanted. In 2005, she resigned again.
Very distressed, came to me and wanted to eat with me. I asked her to eat Japanese food in the mall behind the office building. Halfway through the meal, she suddenly said to me: "I somewhat understand what you said before."
When first working, what matters is not what to do
But to develop good work habits
In the so-called career, it is actually difficult for you to predict what kind of work you will really engage in in the future, and whether the future job will be related to the major you studied in university.
Most people, it is very likely that the work they will do in the future has nothing to do with the major they studied at the beginning. In the four years between graduating from university at the age of 22 and the age of 26, what matters is not what you have done, but what good work habits you have developed in your work.
This good working habit refers to:
A serious and practical work style, and whether you have learned how to accept new things in the fastest time, discover the inner laws of new things, master these laws in a shorter time than others and deal with them. With the above elements, you will grow into a trusted professional.
Everyone is lazy, and they are willing to use those who are easy to use. When you have the foundation to be trusted by others and gradually show your solidity, intelligence and meticulousness in your daily work, more and more job opportunities will be offered to you.
The reason is simple. One sentence can explain clearly the work that can be successfully completed by you. Who wants to say three sentences or even half an hour to explain to a person who doesn't understand? Communication is also a cost. The less time for communication, the less internal consumption. This is the clearest thing as a manager.
When you have more job opportunities than others and come into contact with those jobs that you haven't touched before, you will have more learning opportunities than others. Everyone likes smart and hardworking students. As a manager, perhaps even more in this way.
When I first worked,
What matters is not what you did,
But you are at work,
Develop any good work habits.
Those who can hold their breath
Is a rare talent
A novice, most novices, in these four years, there is not much difference. However, these four years of experience have laid the foundation for the development of future careers, which is crucial.
Many people don't care about detours when they are young, and many people feel that it is nothing that everyone can do their daily work well. However, these simple tasks, gradual and subtle, have become a watershed for future development.
The biggest loss of careless treatment of grassroots work is to divide the seemingly simple handling of things into a long-term development ability problem.
Need smart people at work,
But we need more practical people,
A person who can hold his breath,
Is the real talent.
Smart people don't always think that there is a problem with their abilities. Over time, he will complain about his bad luck, and complain that those who seem to have ordinary aptitudes are always better off than himself. Complaining that she looks better than herself, or that he will please the leader more and so on. Slowly, it affects the mentality.
This is sometimes the case for the so-called misunderstanding of talents, for which I call them "little clever".
Work needs a smart person, and this kind of smart person needs to have "big wisdom" instead of "little smart".
In other words, work actually needs a solid person. Between "small cleverness" and practicality, almost everyone is willing to choose the latter, because a person who can calm down is a rare talent.
Maybe you think you are smart because of your high IQ, but you can't sink into an industry for a long time. This is not a smart choice. Practicability is something that everyone can do. It has nothing to do with innate conditions, but it is "great wisdom" that can best achieve a person.
All rights reserved © JIR FINE INTELLIGENT EQUIPMENT CO., LTD
粤ICP备06079730号